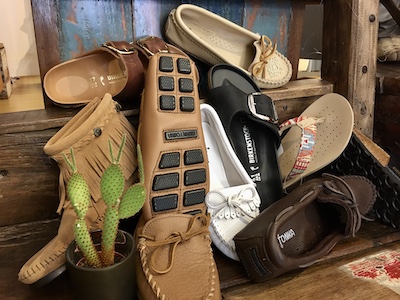 You are looking for a shoe shop in Morro Jable?
With very comfy shoes?
Luckily you found us!
-->Minnetonka moccasines
...enjoy the feeling of deer and moose skin - for her and him
-->Birkenstock sandals
...contemporary fashion - for ladies and gents
--> Only for Ladies: Spice Up sandals
...directly from Brazil - the girls from Ipanema love them!